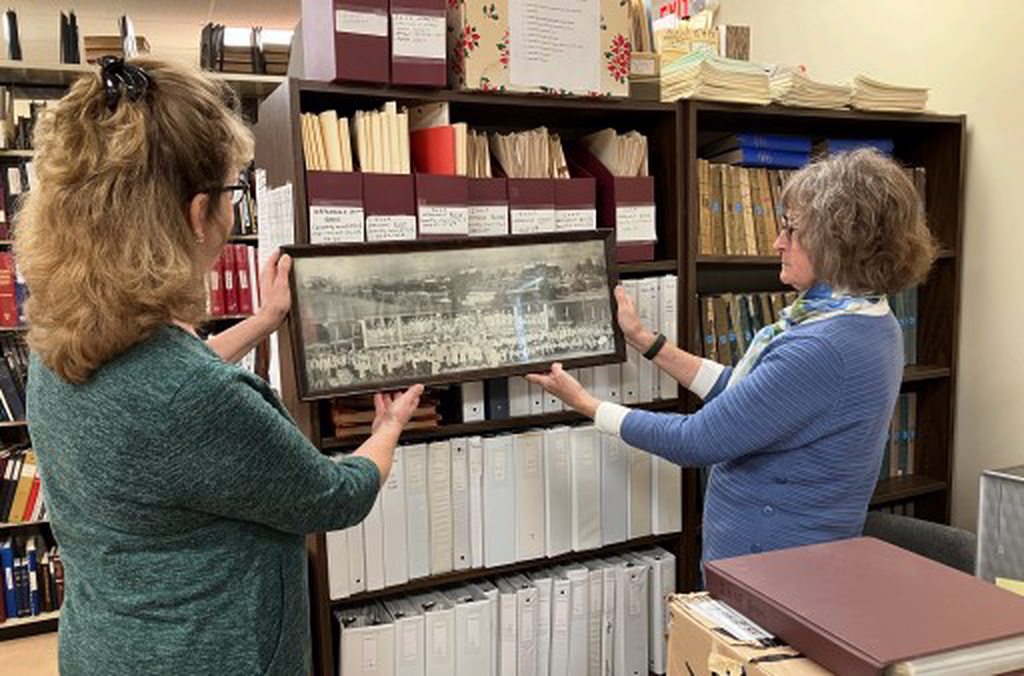 Sunday Nov 19th
2 pm
"African-American Pioneers of Northumberland County"
The speaker will be Kate Hastings, associate professor of communications at Susquehanna University. Hastings' research, which began as a project to compare African-American and white newspaper coverage in central Pennsylvania prior to 1950, continues to uncover forgotten black pioneer families. Hastings, of Watsontown, is a sixth-generation journalist and former editor of The Milton Standard. She has taught journalism and film at Susquehanna since 1992.
The presentation will combine vintage photographs, maps, and 19th century newspaper clippings to tell the stories.

There is parking in the rear with access from Fort Augusta Avenue. The program is free and open to the public.
Annual Dinner Sunday, December 3rd Beginning at 1:00 p.m.
Additional details and reservation forms were sent in the mail.
NCHS HOLIDAY OPEN HOUSE

Wednesday, December 6th

1:00 until 7:00 P.M.
The research library and museum will be open. There
will be plenty of books of local interest and other merchandise for sale, including
holiday items. All will be specially priced for your shopping enjoyment.

A special feature this year will be an exhibit honoring the lives of those individuals who grew up in the IOOF Orphanage outside of Sunbury.
Attendees will be invited to peruse the many items that have been donated to the NCHS.
An interactive activity will offer visitors the opportunity to identify young people

who appear in the many photos from the orphanage.


Toni Rice and Ann Roll evaluate items for the special IOOF Orphanage exhibit that will be on display
Arlen Snyder
will also be in attendance to autograph copies of his book,
Descendants of Johann Nicholas Schneider: The Northumberland County Pioneer, a captivating historical account of the Schneider family's journey from Germany to America during the 17th and 18th centuries. The book explores the challenges faced by German immigrants during this period, including war,
famine, and disease.
The museum and library will be closing for the winter break on the 15th of December at 4p.m. and will reopen on March 1st - weather permitting
Work on our short-term exhibit space is complete!
Come view the interesting items and artifacts from the Society's collections in the expanded display cases.
Sunday March 17th 2024
Mike Molesevich
Environmental Consultant
will do a
Sanborn Map presentation



Sunday May 19th 2024
2 p.m.
Bruce Teeple,President of the Union County Historical Society

will do a program on the Irwin store ledgers the ones
Priestley is mentioned in.