Merchandise and Publications
Our newest additions
The Fort Augusta Coloring Book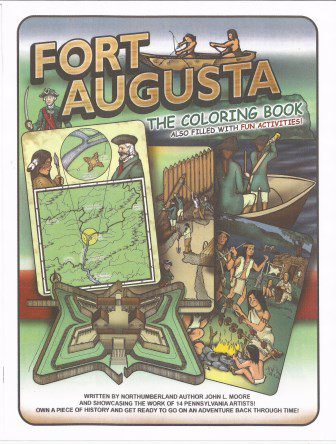 Written by Northumberland Author John L Moore and showcasing the work of 14 Pennsylvania Artists! Own a piece of History and get ready to go on an adventure back through time! Only $4 plus $2 postage & handling - use the donation button to pay and then send us an email with shipping instructions. If ordering a larger quantity - please contact us at 570-286-4083 or email [email protected]
Replica of Charlotte's cross for sale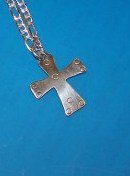 Here is our most recent item for sale. It is called Charlotte's cross. It was given this name because it was found by Charlotte Rhinehart at one of the Fort digs. It is hand made from pure sterling silver (neck chain not included). The price is $50 + tax.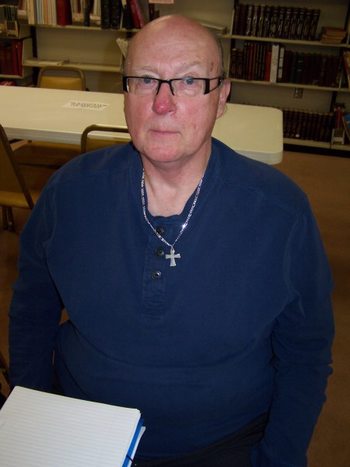 Shown on Mr. Moore so you can judge the size better.
To Purchase Publications
If paying by credit card - just click on the "add to cart button" next to the desired publication and follow the PayPal directions. To purchase by paying with a check, click on "publication form" and fill in the information and print the form. To fill out and print a form to purchase publications, click on "publication form". When finished printing use the "Back" button to return to the publication listing.